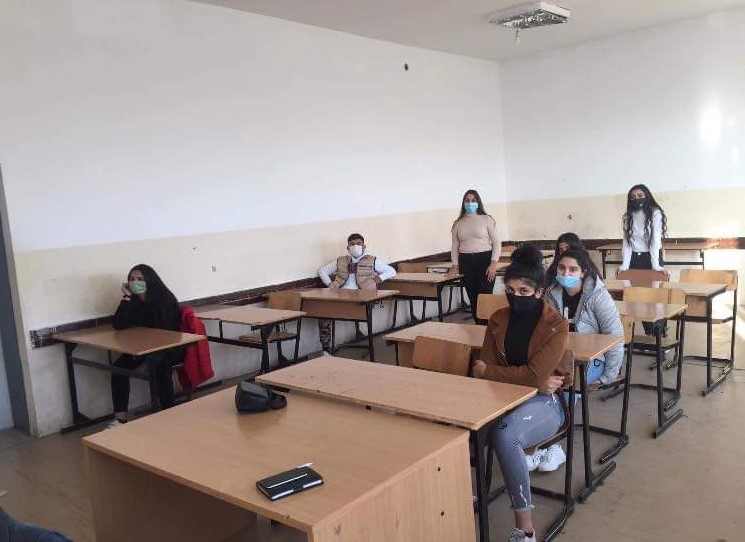 You and I can be an example then change comes!
Well, two concrete examples are exactly Shkurte Alija and Dafina Sejdiu who this week were part of the activity "Peer to Peer" in the school "Isa Boletini" from Podujeva.
They are known in the teaching aspects, such as: empowerment of students, care and building of teaching capacities, etc. Together they have passed on a range of criteria invoking and testifying in their work and commitment to Roma, Ashkali and Egyptian students.

So they organized a meeting discussing with the students of VIII and IX grades about their challenges, achievements, successes, career orientation and Matura test.
The success story in this activity was Donjeta Bajrami who in the presence of other students showed how she managed to continue her upper secondary education already in the 10th grade thanks to the continuous support of her family, society and teachers.
The purpose of this activity is moral support based on successful students for continuing and enrolling in high school, as well as incentives with scholarships that affect the achievement of learning outcomes and reduce school dropout.