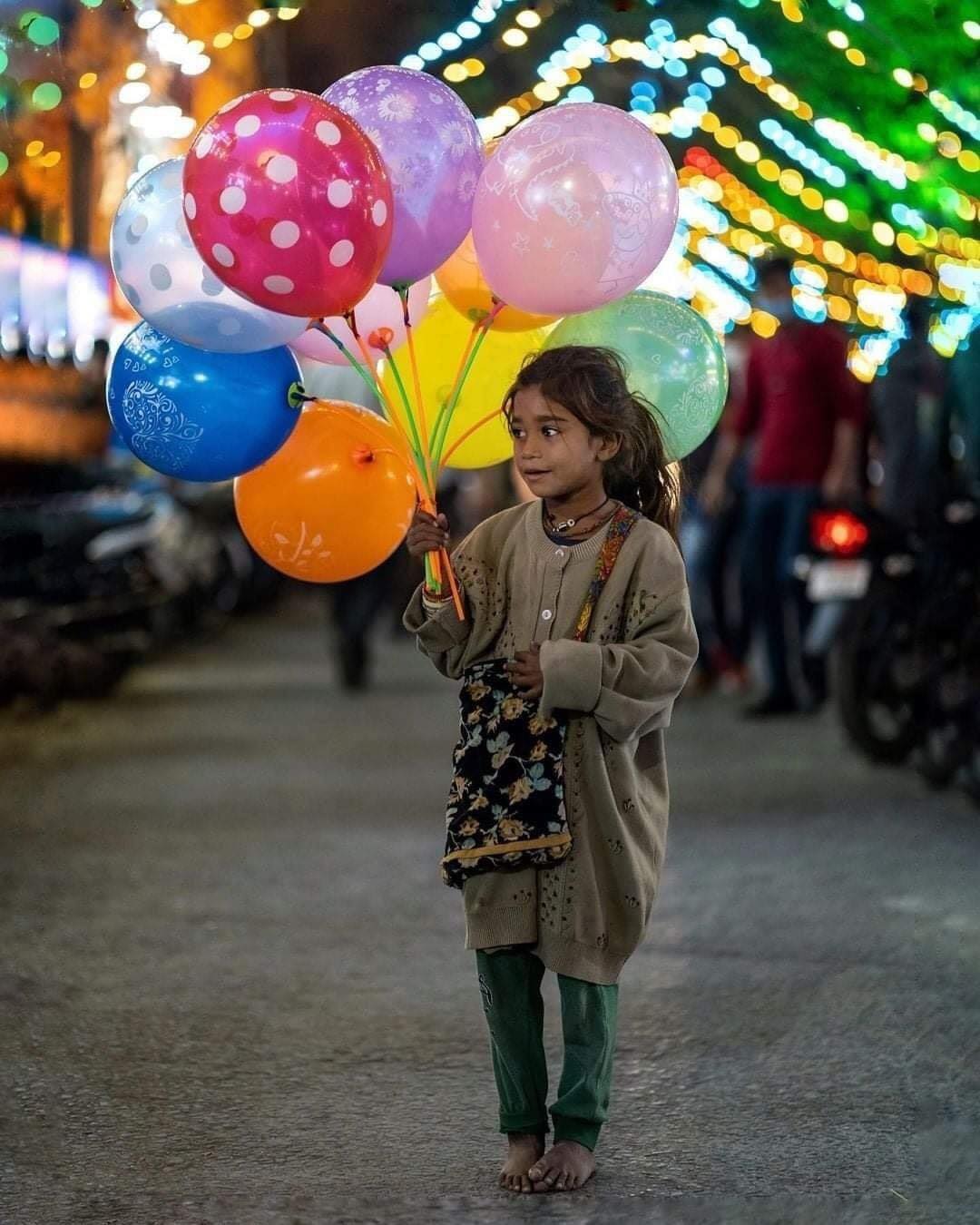 Who is to blame ?!
... she is just a barefoot angel!

Once upon a time there was a fairy tale entitled "The girl who sold matches" today the fairy tale has received the title "The girl who sells balloons"; thus, misery still continues to weave his tales.
If we look at the other side of the coin, she is not just selling balloons, she is selling "happiness". That happiness that our eyes are blinded and we no longer see in the small, simple things.
Misery is ours, as a people as a society, not hers. She is just a barefoot angel.

#SocialJustice #meshikongjyrenesyveelekuresnukkarendesi #vendperkrejt