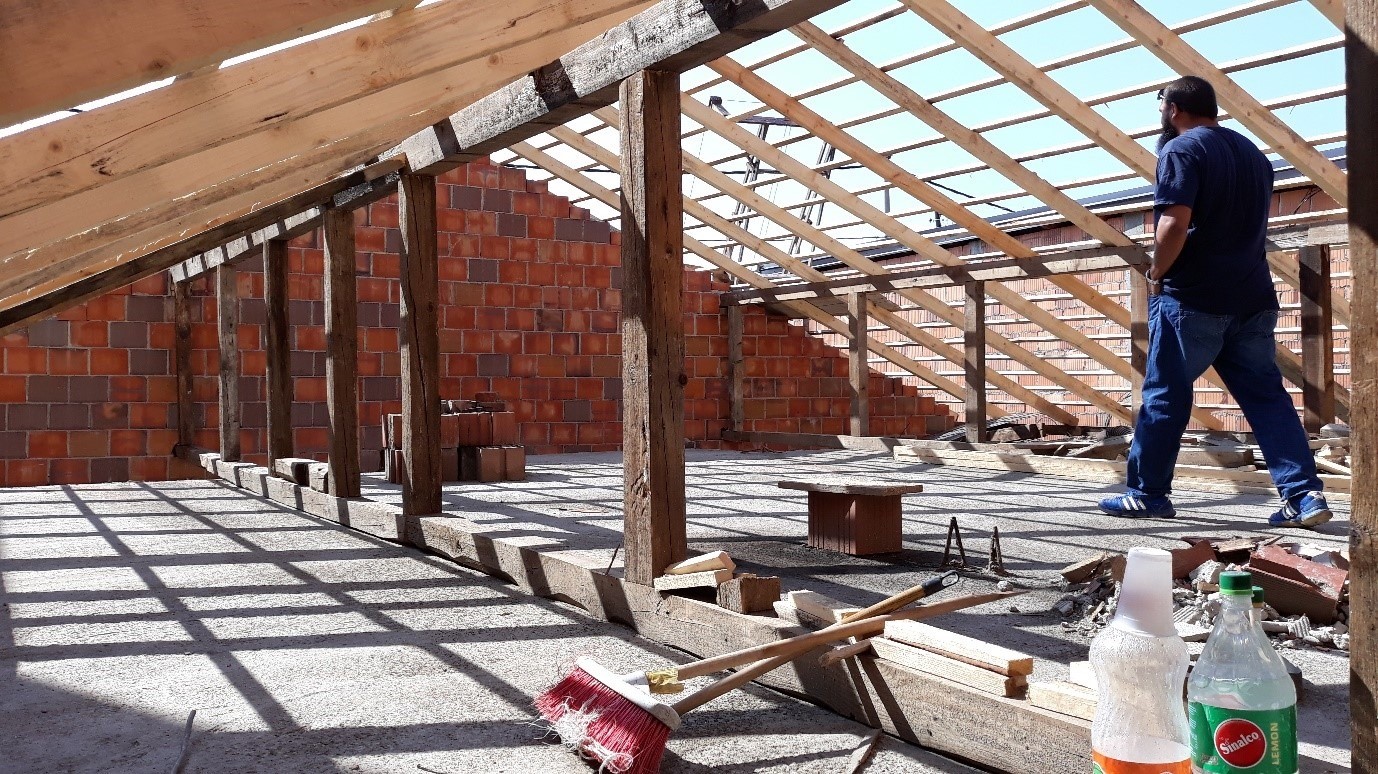 There is no better shelter than my home
This is just one fact relating the mission and vision of the VoRAE organisation, respectively of the housing programme, to the improvement of living conditions and of the quality of life of Roma, Ashkali and Egyptian communities in Kosovo. This, the programme has during 2019 managed to sign cooperation agreements with the Municipalities of Lipjan, Gjakova, Klina and Peja, aimed at supporting the Roma, Ashkali and Egyptian communities in improving their housing conditions, thus also affecting their wellbeing.
The signing of the agreement has resulted in the formation of a joint evaluation commission by the NGO VoRAE and the aforementioned Municipalities. The spirit of cooperation, the same goal, joint field visits to verify the current living conditions of the families who have submitted requests for support; all of these have produced very good results in this regard.
Based on the criteria set by the specialized commission, the families to benefit from the housing programme have been selected.
Since the project would be implemented in four municipalities, we have decided to implement it in two phases, with each phase implemented in two Municipalities in parallel.
The first phase was implemented during the period from January to July 2019 in the Municipalities of Peja and Lipjan, while the second phase was implemented during the period from August to December 2019 in the Municipalities of Gjakova and Klina.
Thus, during 2019 we have managed to support 51 families with housing. This project was implemented by the NGO VoRAE thanks to the donors HEKS & SDC and the respective Municipalities that have co-financed this joint project.
The success we have achieved as an organisation fills us with full will in the achievement of our goals, having returned smiles to many families and above all by providing them roofs over the head.