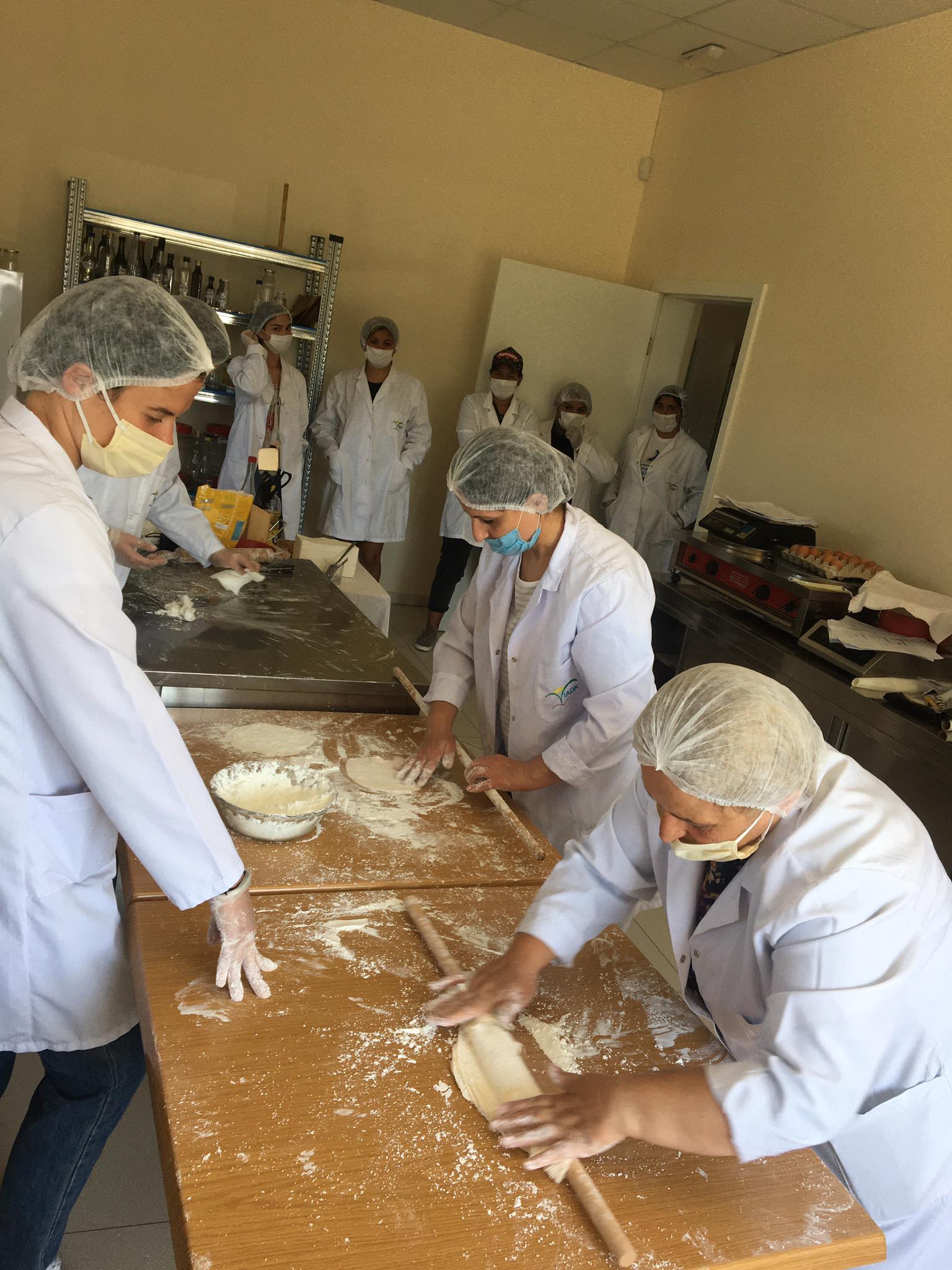 "Socialization of Roma and non-Roma women"
Through its women's empowerment program, the VoRAE NGO has carried out the "Socialization of Roma and Non-Roma Women" activity. This activity was held for two consecutive days in the village of Sfaraçak in the municipality of Vushtrri in the building "Farmers' Educational Center" of IADK under the leadership of Mr. Zenel Bunjaku.
The joint activity was held by the project manager Mrs. Hafize Veseli Sylejmani who is conducting training with women from the Albanian community.
Due to the pandemic with Covid-19 respecting the rules of the Government and "IADK" (Kosovo Institute for Agricultural Development) for two days only 10 participants from the ranks of women from the Roma, Ashkali and Egyptian communities and 11 participants of the Albanian community who are attending training in this center.
The meeting was planned to be organized with a larger number of participants, but the situation created has hindered the realization of this activity as planned.
On the first day, Roma, Ashkali and Egyptian women from Mitrovica were part of the training, accompanied by women from the Albanian community where they together prepared baklava, from dough processing to baking and serving. While on the second day they were accompanied by other Albanian women where together they prepared the recipe of the cake with marcepan, including the preparation of dough, yarn and its decoration.
During this day, Roma, Ashkali and Egyptian women had the opportunity to get acquainted with the process of holding the evaluation test of the confectionery module with coach Hanumshahe Zeneli and at the end of this training which is supported by CFO, the most successful participant will benefit one grant which includes all equipment for the preparation of sweets.
Although the number of women entrepreneurs has recently increased, they continue to face many challenges.
The aim of this activity was for Roma, Ashkali and Egyptian women to get out of the daily routine of their lives and to have the opportunity to socialize with the women of the majority community, to start eliminating the stereotypes of the majority community thinking that others can be more different.
The message conveyed by these joint meetings has been that a large number of women who are part of the business environment or tend to set up their own business are not only entrepreneurs, they are also wives, mothers and have many other responsibilities besides their career.
Empowering a woman with training and knowledge is just the beginning of a long journey to business success.