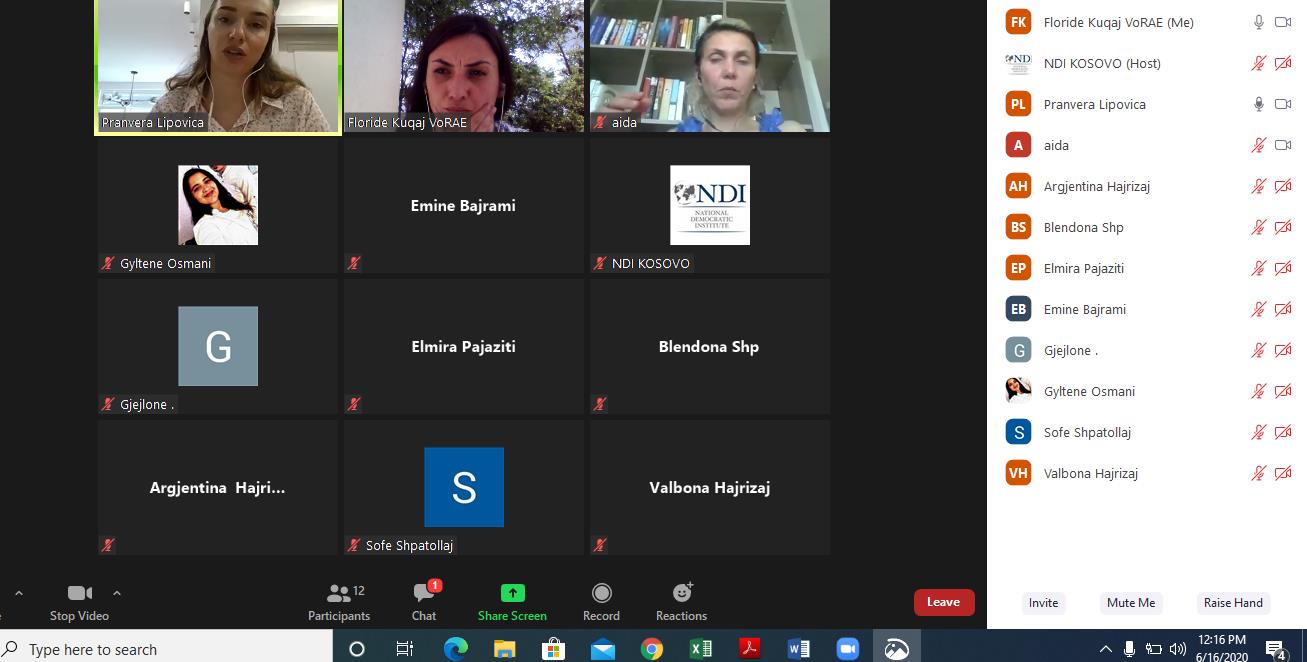 Roma, Ashkali and Egyptian Women in Politics
An online workshop on the topic of "Inclusion in Political Processes - Preventing and Combating Violence against Women in Politics" was held this week, organized by the NGO VoRAE, in cooperation with the National Democratic Institute (NDI).
Given the current situation due to Covid-19, this workshop, organized in the framework of activities to empower Roma, Ashkali and Egyptian women in Kosovo, was conducted online, through the Zoom platform.
The lecturer of this workshop was Pranvera Lipovica, Senior Programme Manager at the National Democratic Institute (NDI), and it was attended by 13 girls.
Inclusion of women as equal participants in decision-making affects their lives and lives of communities in which they live, and it is also a right and it determines a country's democratic integrity.
Violence against women in politics discourages them from actively engaging in public life and seeking new roles and responsibilities in political parties and institutions.
Being aware that the exercise of political activity on digital platforms is increasing, women may be in a more favourable position to participate in political processes by overcoming some of the challenges they face. However, digital space presents additional challenges stemming from misinformation, hate speech and harassment, with women in politics often being a target of such attacks.
This workshop highlighted the importance of women's involvement in political processes, key issues and typologies of violence against women in politics. It was also discussed how violence affects women's political activity and voter behaviour, as well as what would be the strategies that could help women in overcoming these challenges.
VoRAE, in cooperation with NDI, will continue to provide training sessions on women's empowerment in politics and social and economic life.