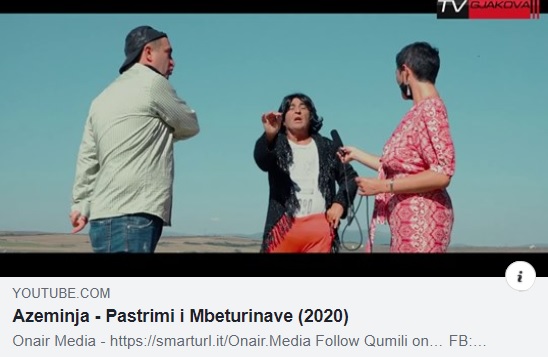 Public Response

In the civilized world, humor is a powerful cultural and political weapon which is used to influence the better life of people, or to bring a more practical, more striking and accurate view of social phenomena.
Nowhere in the world is there a sense of humor with members of the Roma, Ashkali and Egyptian communities in a discriminatory form because it would reinforce the wrong prejudices / stereotypes about these three communities and convey no message of tolerance, on the contrary, in its form of use. of stereotypes in shows with national audiences plays the opposite role: it inspires negative behaviors, incites hate speech and discriminates against particular groups.

A similar case in our country occurred in the humorous sketch "Qumili - Azeminja" Waste Cleaning "(2020) where the Roma, Ashkali and Egyptian communities are directly offended. underestimates the members of these three communities and creates a misperception among the citizens of the country about the way of life of the communities in our country.No man with sound logic would want for himself and his children to have a life near garbage after considering the health diseases that can be transmitted from this way of life.

We would be a much better place if our humorists and actors would use their talent to create works that through their humor educate, make people laugh and legitimize major problems of society such as discrimination and in this case anti-gypsy. .
We as a civil society organization condemn this action which incites and reinforces wrong prejudices against the Roma, Ashkali and Egyptian communities and promotes hate speech against these communities. We therefore request that videos with such content be removed from broadcasting and their production banned. We also request that Mr. Radogoshi apologize publicly to the Roma, Ashkali and Egyptian communities for denigrating the language and presenting their way of life in a discriminatory manner.
With respect
NGO "VoRAE"