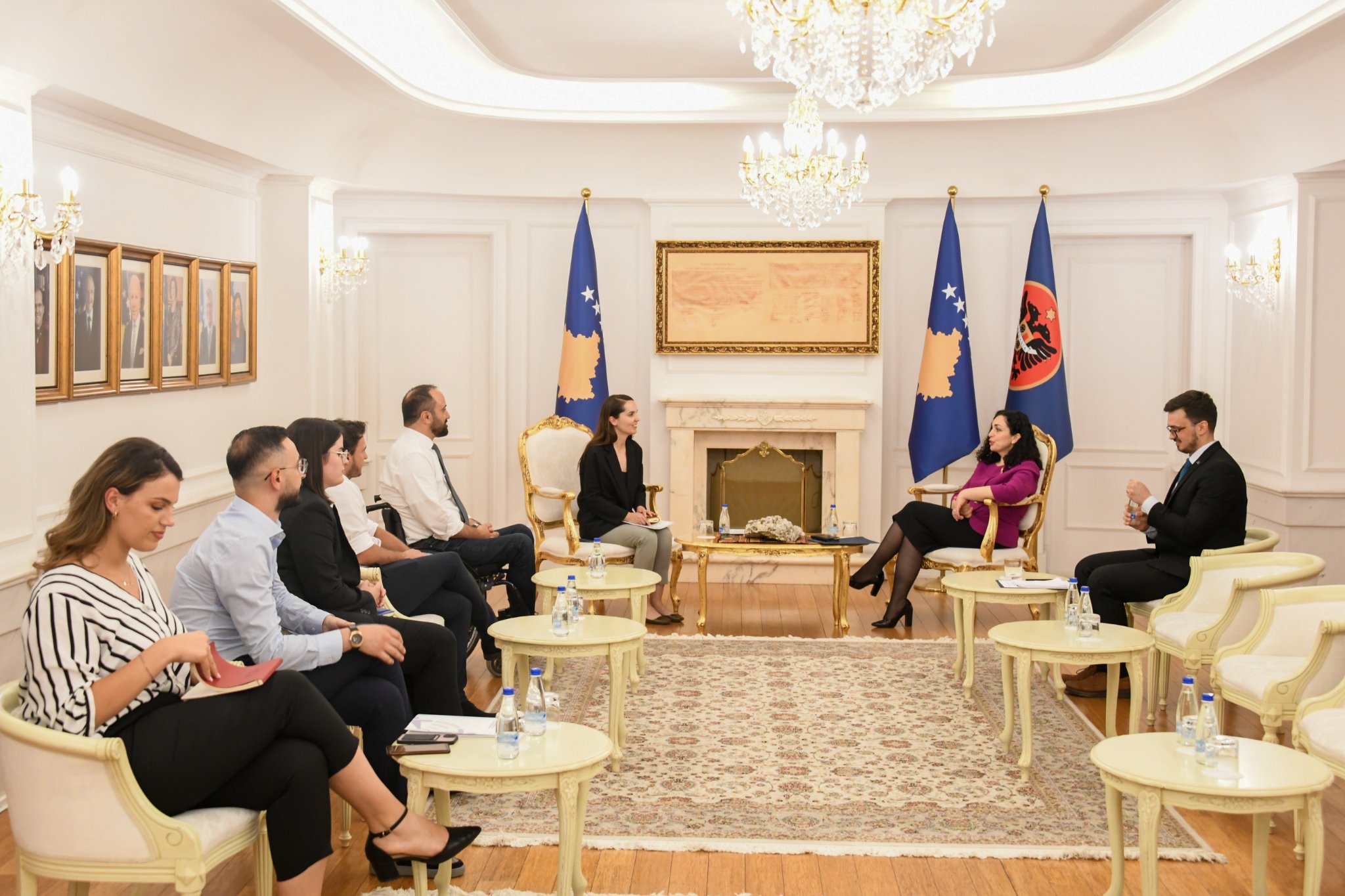 "National Research on Anti-Gypsyism in Kosovo"
President Vjosa Osmani met with representatives of the Human Rights Network, which consists of civil society organizations that advocate for the rights of women, non-majority communities, youth, LGBTI+ people and people with special needs.
The meeting discussed the situation of human rights in the country, the need for the empowerment of marginalized groups, the fight against discrimination and the effective implementation of the legal framework. The representatives of the Human Rights Network also presented the recommendations of the civil society report on human rights, which underlined the need to make joint efforts to guarantee equality and security for all citizens of Kosovo.
President Osmani appreciated the continuous work and engagement of civil society in the promotion and advancement of human rights, democracy and the rule of law. According to President Osmani, the commitment of the Republic's institutions to strengthening human rights and improving the lives of the most vulnerable groups of society, have also been reflected in the commitments undertaken at the Summit for Democracy by the institutions of Kosovo.