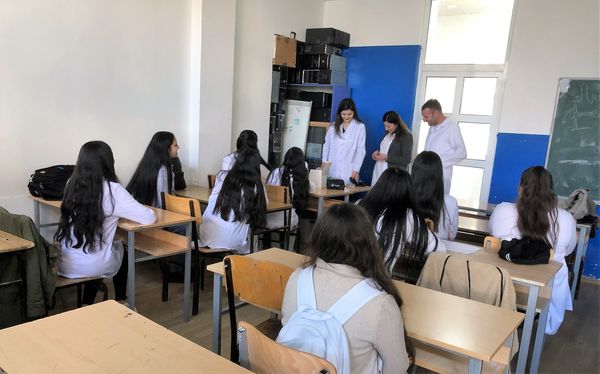 "My patient's health will be my greatest concern"
With the "Hippocrates" oath, the students of the high school of medicine "Elena Gjika" in Ferizaj, started the next meeting with their mentors within the project "Mentoring of high school students" which is financed by the Council of Europe in Kosovo and implemented by our organization.
Unlike other meetings, in this meeting the three mentors engaged by this school: Ganimete Plakaj, Mensur Lohaj and Azize Bajrami, held a joint meeting with the students they mentor, where the topic they developed was "Additional knowledge and practical work in medical subjects" .
During this meeting, students practiced the methods of suturing a wound and measuring arterial pressure.
The purpose of the mentoring project is to improve the level of education of all students of the communities enrolled in secondary schools, to develop communication skills in students, integration in the school environment, career orientation and sensitizing parents on the importance of children's education theirs.