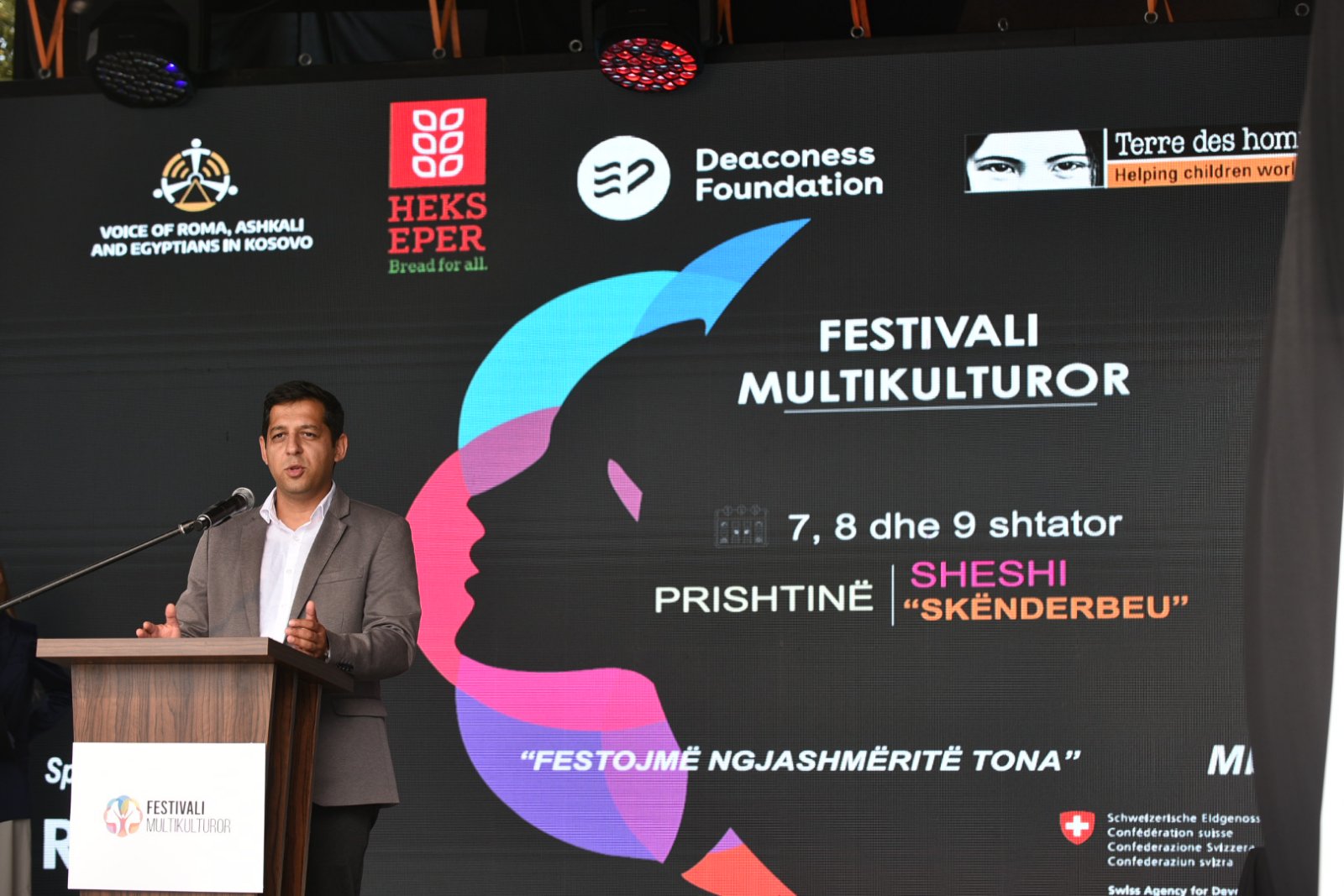 Multicultural Festival
Under the slogan "Celebrating Our Similarities", this edition has started.
Within the framework of the festival, for the first time, the award "Joana of Kosovo Award for Social Inclusion and Justice" was awarded.
Winners of this award are Elizabeth Gowing, Eliza Hoxha, Medinë Dauti & Riola Morina and Lorenta Kadriu.
This distinguished award is dedicated to recognizing exceptional individuals who have demonstrated exceptional commitment and initiative in promoting unity and inclusiveness within the multi-ethnic and multicultural context of Kosovo.
The first day of the festival was closed with the drama "Women's Stories", through the drama the stories of women were told, which were based on real events. Through this work, the life and difficulties faced by women are reflected.
The two days of the festival were accompanied by the fair of artisans, traditional clothing, blacksmiths, artists, guitarists and weavers from the oldest craftsmen from the Roma, Ashkali and Egyptian communities in Kosovo.
The festival is closed with a musical concert by Jimmy Band and Edona Reshitaj.