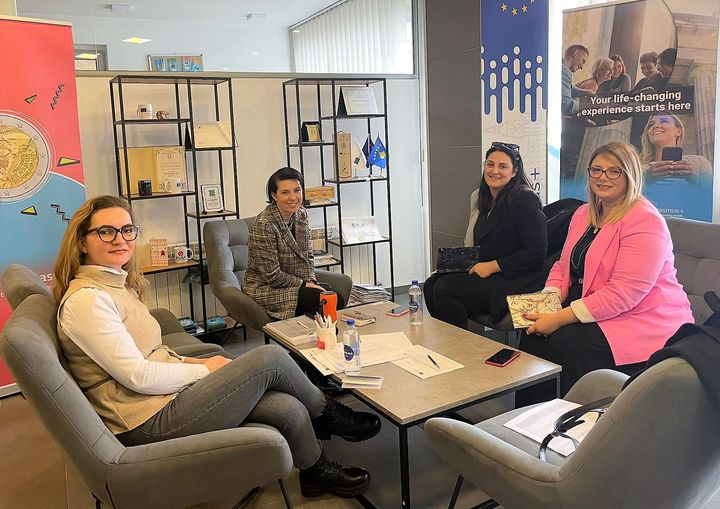 Meeting
Today, representatives of the Voice of Roma, Ashkali and Egyptians NGO Ms. Vesa Batalli and Mrs. Njomza Uka, they met with Mrs. Mimika Dobroshi from Kosovo Erasmus+, with whom they discussed more broadly about the forms of cooperation, with special emphasis on the opportunities and spaces where Erasmus+ actions can be applied.
All this within the framework of capacity building for the Roma, Ashkali, Egyptian communities, and not only.
Thanking them for their hospitality and fruitful discussion, we wish them good cooperation!