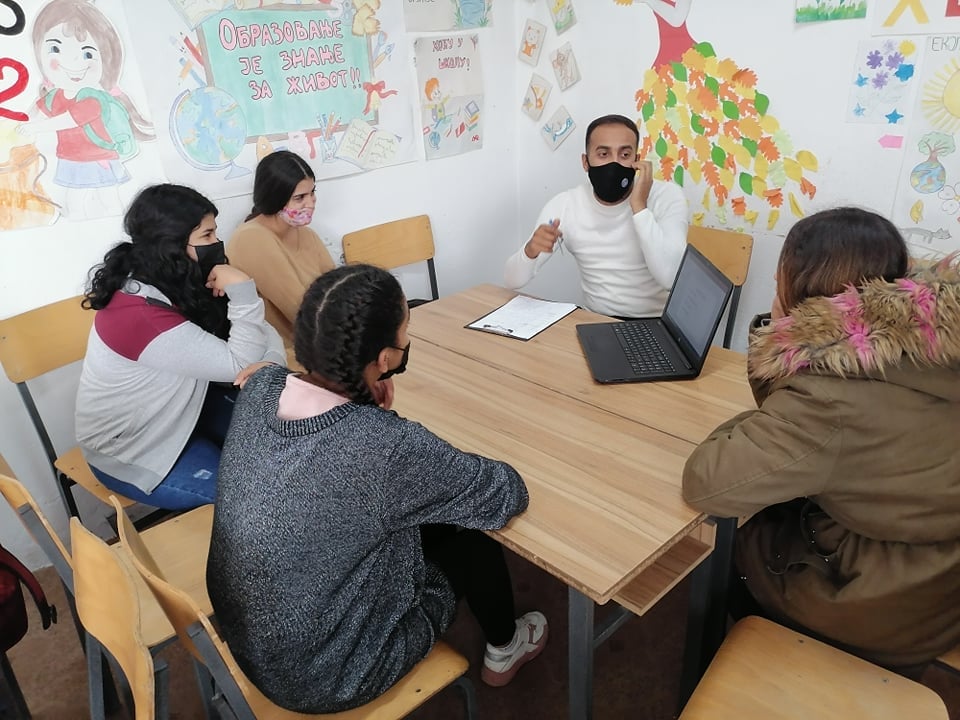 Career orientation
In the framework of the implementation of the project by the NGO "Voice of Roma, Ashkali and Egyptians" supported by "REF" for continuous support for children of Roma, Ashkali and Egyptian communities in raising knowledge for motivation and capacity building in quality and the importance of upper secondary education.

After the institutionalization of the Learning Centers, the tutors of these centers have started career guidance and counseling sessions with students of VIII grades together with students from the Roma, Ashkali and Egyptian communities who attend classes in Serbian in Vushtrri, respectively in the village of Prilluzh where there is also a Learning Center.

Current importance for Career Orientation A good example and reflection was given by the tutor of the Learning Center in Vushtrri Nermin Shaqiri in the lectures:
- Career determination (direction selection)
- Work and profession (wishes of selected professions)
- Career management in time
- Understanding career professions
- Market work research
- Familiarity with the career guidance program
- Familiarity with the characteristics of successful people in
achieving their careers
- Opportunities and advantages of schooling
- The purpose of career education
The main goal is the promotion of education, providing standardization and learning, motivation for drafting a plan in the selection of profession and achievements, exploring professions, career guidance, achieving student goals.