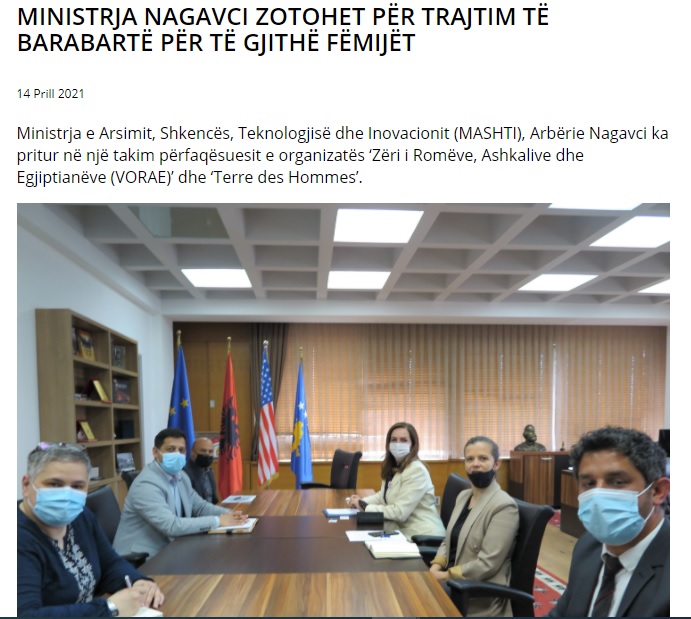 Minister Nagavci pledges equal treatment for all children
The Minister of Education, Science, Technology and Innovation (MEST), Arbërie Nagavci received in a meeting the representatives of the organization 'Voice of Roma, Ashkali and Egyptians (VORAE)' and 'Terre des Hommes'.
In this meeting, the Minister provided institutional support for a comprehensive and quality education for all students, including those in the communities.
She stressed the fact that education is the key to success, for which she invited the leaders of organizations dealing with community rights for further cooperation.
Representatives of these organizations stressed that for them it is important to create legal avenues to facilitate the establishment of additional learning centers where in addition to inclusion this would also affect the increase of quality.
They also demanded that the Ministry of Education continue to provide scholarships to community students.
Minister Nagavci made it clear that in the "Kurti 2" Government, no one will feel left out until she vowed that everyone will be treated equally.